A career with Monster PC Solutions gives you the opportunity to feed your passion and foster personal growth. All while helping our customers take control of their lives through services that are simple and easy. This freedom works for you too, as you strive to attain your own personal career goals. All it will take is your enthusiasm - and a company like Monster PC Solutions.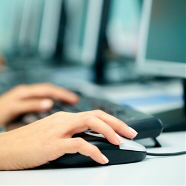 We are a strong leader and innovator in bringing managed IT services into businesses across America. We continue to grow and create new career opportunities for talented individuals like you in areas like Engineering, Customer Service, Operations, Sales, HR, Marketing, IT and more.
People are feeling more connected to us than ever before as we strive to provide service and control wherever and however our customers want it, including exciting new business areas like Cloud Computing and the next generation of network security and web content filtering.
All of our employees are integral in bringing customers products and services that exceed their needs including our important front line employees like Customer Service Representatives, Field Technicians and Direct Sales Representatives. Our employees are fully trained so you will feel like you personally contribute to the growth of our organization. Wherever your career path takes you, we are here with you every step of the way.
If you are interested in pursuing a career at Monster PC Solutions, please visit our Job Postings Page, our Contact Us Page or email your resume to careers@MonsterPCSolutions.com